2017 Ohio Mechanical Code Ventilation & Duct Systems 4.0
This course is approved for 4-hours of Continuing Education Credit by the following:
Ohio Construction Industry Licensing Board (OCILB)

Ohio Board of Building Standards (OBBS)

International Code Council (ICC) Preferred Provider Program
This 4-hour seminar is designed for online or in-person training that highlights main provisions regarding General Requirements, Ventilation, and Duct Systems contained in the 2017 Ohio Mechanical Code (OMC). Participants will be provided with instructor-led activities to calculate mechanical ventilation system outdoor air flow values, natural ventilation areas, and other specific building ventilation system requirements. Key requirements of the 2017 OMC are addressed regarding appliance access & protection requirements, condensate systems, along with examples of appliance clearance reduction methods. Duct construction, plenums, and smoke detection features are covered for participants to apply specific code criteria to "real life" installations. Upon completion of this training, participants will understand the intent of the 2017 OMC allowing them to apply sound installation principles regarding General Requirements, Ventilation, and Duct Systems.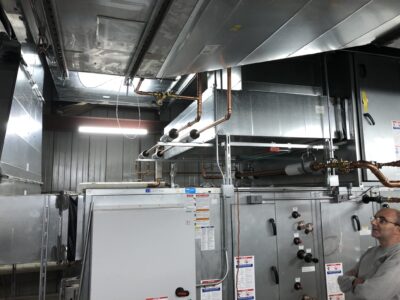 Associated Consulting Solutions, LLC is an ICC Preferred Education Provider.
We offer specialized professional services throughout the United States and American Territories. Corporate decision-makers should consider Associated Consulting Solutions, LLC when providing your departments with the best professional services.